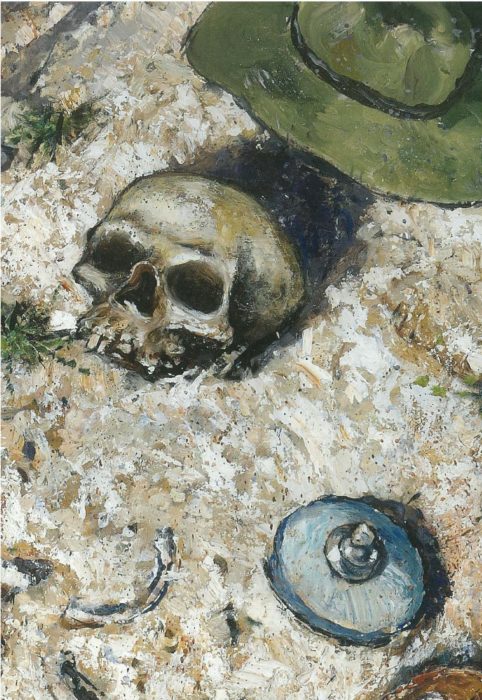 I will be found on an old chalk hill,
A skull turned up like a common cup,
Its good eye's glitter, to a further light, dissolved.
Was my visit large?
Its disturbance? Its crime?
So ask a child (short tool of his wonder)
This stain to reckon, and improve.

For I am led, now,
Away from the living races of this world
(The savage, and the savagely content);
Out of its stammering disbelief,
Past ordinary grief
To another and more mild compensation.

I remember loss of possession, of injury, of trade;
All my gods were useless in their slumber.
But against what sky,
O terrible bright!
What birds, spare as thistles, were winding?

Let those who must, make meaning
With their priestly blackened book.
It moved not in prayer,
Nor in parting;
They can but oddly look.
Published in Blue Unicorn Edition
Poet